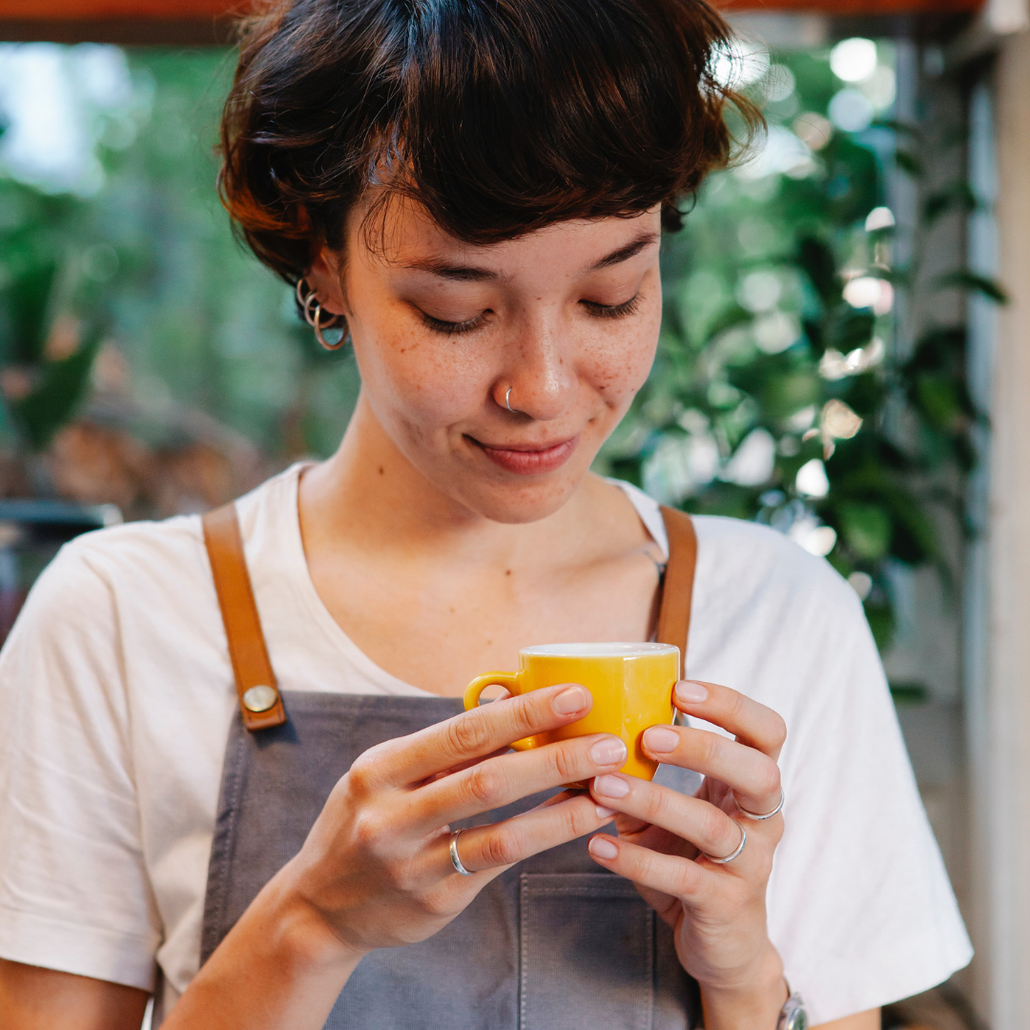 The Pursuit of Perfection
Exceptional coffee is cultivated with time, care, and commitment. It all begins at the origin and building a strong foundation, from the la tierra up, with our partners - the best producers. We sip with them. We get to know them, their families, and their communities. We see for ourselves how our connection to creating linked prosperity is benefiting their communities, being reinvested back into the farms and families.
Our team spends boots (...and sometimes flip-flops) on the ground on "our" fincas around the world. We're discussing the latest harvest, tasting, roasting, and working with our partners to find new ways to deliver a better crop than the season before. For us, this is the ultimate win-win. Improving crops equates to higher profits, which means greater investment in their communities. It means we can continue to enjoy the highest quality coffee possible for us and our customers. We see our coffee being grown sustainably, with the future in mind, and positively impacting coffee farmers' livelihoods. This way of business will always be a non-negotiable for us.
In 2020, we launched the SOMOS One Project, a coffee collective and charitable GIVING CIRCLE committed to funding the work of IDENTITY, HUMANITY, and EQUITY-based movements. We are a proud contributor to Street Safe NM, Safe Roots Foundation, the Trevor Project, Navajo Water Project, Nurse-Family Partnership, Crisis Text Line, For the Love of Bees, RIP Medical Debt, and RAICES. We also support programs that promote the better growing practices leading to the long-term financial and environmental health of coffee farms and communities.